The ice cream is chilling, the opposition heating up. The first-ever Yampa Valley Farm-to-Table Ice Cream Competition is set for Sunday, May 19, at The Barley Tap and Tavern. Jay Hirschfeld is CEO of 41North, the Hayden-based aquaponic produce farm, and he's been protecting farm-to-table dinners showcasing 41North merchandise given that January. For the primary event, chef Patrick Ayres whipped up a lime leaf sorbet with micro cilantro and a crab apple ice cream for the dessert. "Those flavors have been definitely unexpected," Hirschfeld recalled. "I had no idea you may even do this form of issue."
Soon after, Hirschfeld's find of a countertop ice cream compressor got his wheels turning, and he churned out a tasty brainstorm — a frozen dessert opposition. Local cooks and 41North clients have been keen to compete. Contestants in Sunday's occasion include chef Patrick Ayres; chef Brian Sites, Aurum Food & Wine; chef Matt Molenar, Ciao Gelato; chef Russell Goodman, director of LiftUp Food Bank; chef Nick Warden, The Laundry; Jason Partovi, Skull Creek Greek; Justin Keys, The Barley Tap and Tavern; and Hirschfeld himself.
Entries aren't confined to ice cream — they may additionally be custard-fashion, sorbet, or gelato. Mix-ins and swirls are permitted, but vessels, sauces, and toppings are not. Each entry has to be able to be served in a "self-contained scoop." The competition maintains a blind tasting model, with the statistics of who made which ice cream revealed handiest after all ratings were submitted. But a preview of the flavors without any chef's identity related is permitted.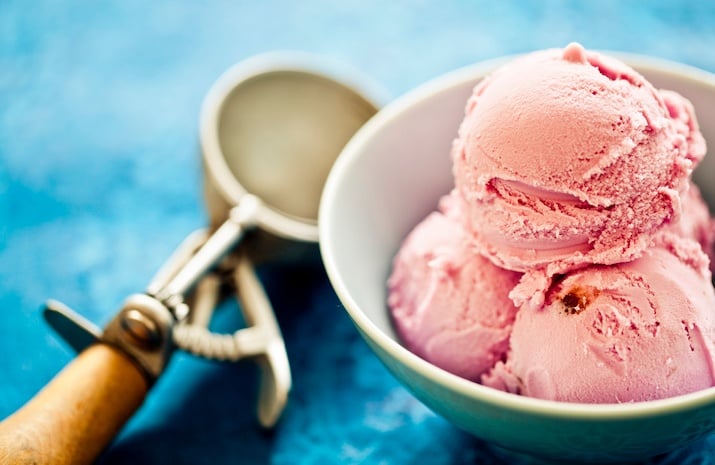 There might be a Big Iron Coffee crunch ice cream, a Warrior Whiskey old-style cocktail-stimulated ice cream, a lime leaf and shiso sorbet, a Palisade stone fruit is a frozen dessert, a lemon poppyseed frozen dessert, a chicken and waffles fried ice cream, and others. Each contestant will carry 5 quarts of their concoction to the competition, which should be enough for all attendees to get a pattern scoop of one to 2 ounces of every submission — all served in compostable sample cups with timber spoons. Guests then rate every sample on flavor, visible look, and creative use of nearby elements. Finally, the frozen dessert with the best average score wins its chef the remaining prize: bragging rights.
"In a community this carefully knit, the majority aren't strangers," chef Goodman said. "I've either worked with or around most of these folks earlier than." Chef Sites stated the peasant opposition and the "Cloverdale undertone" inside the group of individuals: Ayres, Goodman, and Sites have been the owner/chef, pastry chef, and sous chef at Cloverdale Restaurant from July 2017 to October 2018.
"There's a variety of trash speaking taking place," Hirschfeld stated. "People take their desserts very critically. That's going to result in a number of the nice ice cream you've ever tasted." Trash-speak and triumphing aside, participants say the bigger message is one of togetherness and collaboration on numerous tiers. "I'm searching ahead to participating in a creative occasion that displays the identification of this valley with my culinary colleagues on this network," Goodman stated.
"It's important to be supportive of the alternative humans in this enterprise," Chef Sites stated. "We're within the restaurant enterprise, but we're additionally within the agriculture commercial enterprise and the beef commercial enterprise. Small corporations like 41North, Elkstone, the Ag Alliance deserve the network's and restaurants' guide."
"Some of the best joy I feel approximately this entire assignment is from having humans come collectively over food," Hirschfeld said, "and having their minds blown approximately the elements on their plate. We desired to take that experience of those farm-to-desk dinners which are loved by a higher net-worth demographic and make it more reachable for everyone." A visitor decides a ticket to Sunday's ice cream occasion, which includes a sample flight, costs $12 at 41NIceCream.Eventbrite.Com. A VIP judging panel price ticket is $74.99. Hirschfeld referred to that, if this occasion goes nicely, he's inquisitive about persevering with an Ice Cream Competition Round 2 with greater local chefs, then perhaps a Championship Round.